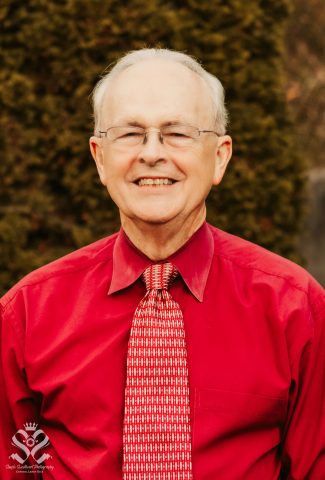 F. B. Jones, MD
F. B. Jones is a graduate of Davidson College and received his medical degree from the UNC-Chapel Hill School of Medicine. He is originally from Forest City. He completed a residency in family practice with MAHEC. Dr. Jones has been in practice with HSHP since 1979. He currently lives in Shelton Laurel.
Dr. Jones says he most enjoys serving the people of Madison County with their self sustaining pride and independence. He feels Hot Springs Health Program is a community/patient focused practice which tries to offer the county the most comprehensive care in the most cost effective way. Dr. Jones is the Medical Director of HSHP.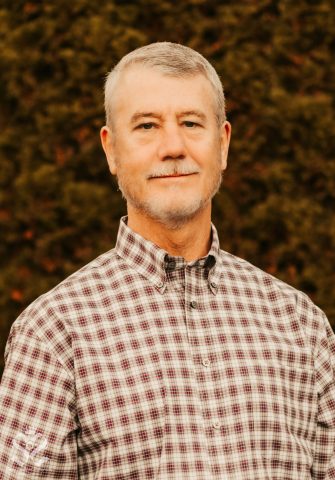 Charles Richard Young, MD
Dr. Young received his undergraduate degree in Biology from East Carolina University. During his undergraduate career he played collegiate soccer at UNC-Asheville, taught Emergency Medical Science for Pitt Community College, and was a Member of the National Ski Patrol at Wolfe Ridge. He went on to receive his medical degree from The Brody School of Medicine at East Carolina in 1989. He completed his residency training in Family Medicine at the MAHEC Family Practice Residency Program in Asheville, NC. He is Board Certified in Family Medicine and a member of the American Academy of Family Physicians. Dr. Young has been in private practice for the last 25 years in the Piedmont region of North Carolina.
Dr. Young is pleased to join the HSHP since he grew up in Weaverville, NC. He is returning home to live on his Grandmothers Farm in Madison County, NC. Dr. Young and his wife Lynn are parents to four boys. He coached select level soccer teams for over 10 years. His current personal interests include training and competing with German Shepherd Dogs in the sport of Schutzhund.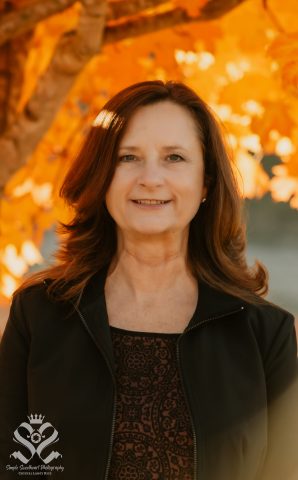 Ruth Loretta Leake, FNP PMHNP
Ruth Loretta Leake is board certified as a psychiatric mental health nurse practitioner as well as a FNP.  She received her RN degree from Asheville Buncombe Technical Community College, NC. Loretta received her BSN degree from Winston Salem State University, and received her MSN degree, as well as a Family Nurse Practitioner certification, from East Tennessee State University in Johnson City.   Loretta also earned a post-graduate certificate in psychiatric mental health from Frontier Nursing University, which she graduated from in 2020.  Ruth Loretta Leake has worked with HSHP since 2001. She is a native of Alexander, and currently lives in Madison County. Getting to know the children and their families are what Loretta enjoys most about serving Madison County, but she also enjoys the caring staff at HSHP and their willingness to go the extra step for the people of Madison County.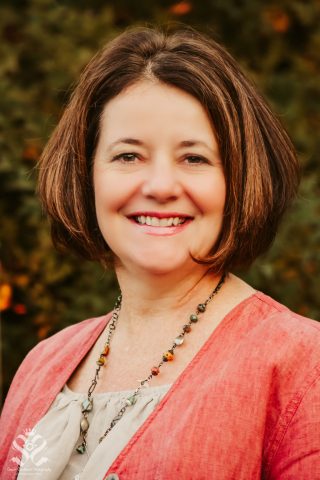 Kenya Johnson, PA-C
Kenya Johnson received her Physician Assistant degree from University of Texas Southwestern Medical Center in Dallas, Texas and her undergraduate degree from Kansas State University.
She has worked with Hot Springs Health Program since 2009.  She enjoys working with all ages in the clinic, assisted living facility and nursing home.
Her personal interests include time spent with her husband, two boys, and golden retriever.  She loves to travel and spend time on adventures in the Blue Ridge Mountains camping, hiking, and biking.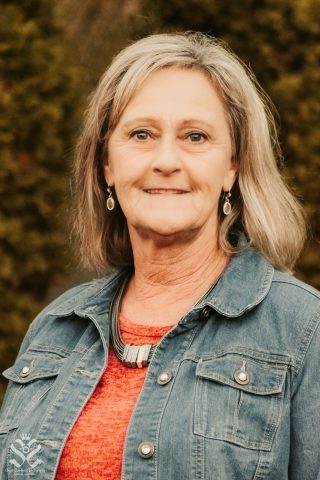 Rachel Hoffman, PA-C
Rachel Hoffman is a native of Madison County and currently lives in Mars Hill with her husband, Lee.  She graduated from Mars Hill College with a  Bachelors Degree in Biology before completing her Physician Assistant degree from Bowman Gray School of Medicine/Wake Forest University in 1987. She has worked as a PA for 20 years, the last 12 years with HSHP. Rachel has also taught Science to middle schoolers, and co-owned and operated Little Friends, Inc., a non-profit organization that works to empower children experiencing autism, intellectual and emotional disabilities and their families to live, learn, work and thrive in their communities. She now takes a personal interest in her adult children Sarah and Tyler, as well as her 3 grandsons. She enjoys gardening and she finds serving the people of Madison County particularly rewarding.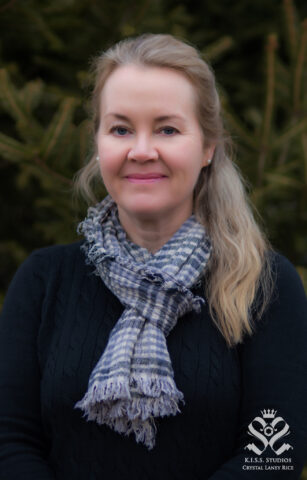 Sherrie Kerns, FNP
Sherrie Kerns received her BSN from UNC- Charlotte, NC.  She served 8 years as a Captain in the USAF as a cardiac critical care nurse and 11 years as a civilian cardiac critical care and surgery nurse.  Sherrie received her MSN degree and Family Nurse Practitioner certificate from Western Carolina University in 2015. She enjoys serving the patients of Madison County, NC.
Sherrie lives with her husband Bryan, also a USAF veteran and Spruce Pine native, and two kids in Weaverville.  They like to spend family time traveling, running and hiking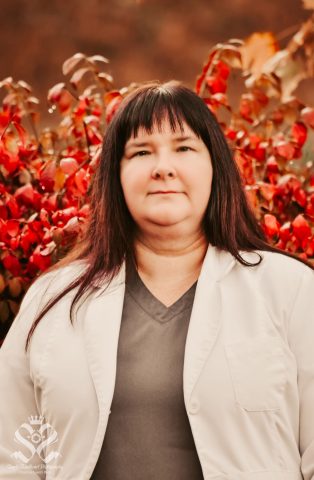 Jessica Zook, FNP
Jessica is a native North Carolinian, born and raised in Winston-Salem. She first moved to Asheville in 1999. After establishing a home and family, she moved away in 2009 to pursue educational opportunities. She missed the mountains and people of WNC and returned home in 2015 to live in Fairview with her husband and son.
Jessica earned a Bachelor's in Anthropology from East Carolina University (1996), an Associate's in Nursing from AB-Tech (2004), a Bachelor's in Nursing from Winston-Salem State University (2012) and a Master's in Nursing from UNC-Chapel Hill (2015). She is nationally board-certified as a Family Nurse Practitioner. Prior to becoming a nurse practitioner, Jessica was an Emergency/Trauma nurse at Mission Hospital (Asheville, NC), Oconee Memorial Hospital (Seneca, SC), and Moore Regional Hospital (Pinehurst, NC).
Jessica is delighted to be a part of the team of dedicated professionals at Hot Springs Health Program and is proud to continue the long tradition of nurse practitioners caring for people in rural communities.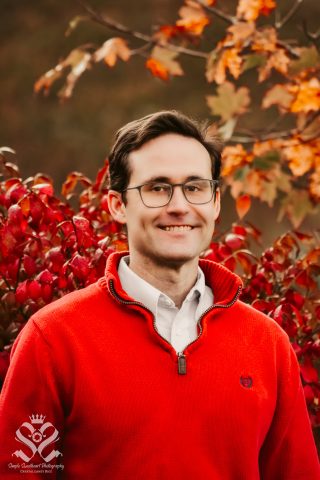 Dr. Andrew Shelton. DO
Andrew Shelton completed his undergraduate degree from George Mason University, followed by a graduate degree from Georgetown University in physiology and integrative medicine. He received his medical degree from the DeBusk School of Osteopathic Medicine in Harrogate, TN. He completed a residency in Internal Medicine at George Washington University in Washington, DC.  Dr. Shelton is also board certified in Internal Medicine.
Dr. Shelton is grateful to serve the people of Madison County, and appreciates the community/family focused model that HSHP demonstrates in providing care. He and his wife have 3 children; they are both from the same rural community in Virginia. He enjoys folk/bluegrass music and foxfire crafts.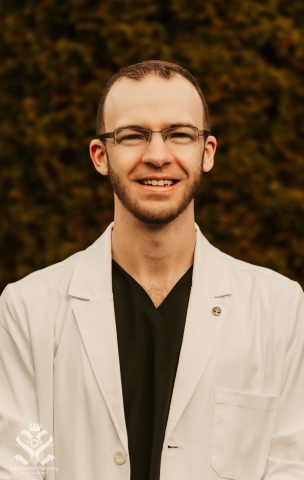 Dr. Curry Jones, DO
Dr. Curry Jones grew up in Madison County attending Madison High School before completing his undergraduate degree at Davidson College majoring in Biology.  He received his medical degree from Lincoln Memorial University in 2016 and completed his specialty residency training at the East Tennessee State University Bristol Family Medicine program and is board certified in Family Medicine.
Dr. Jones is glad to be back in Madison County after being away for his medical education. He lives in the Shelton Laurel community with his wife Dana, and their daughter. He enjoys fly fishing and mountain biking, and looks forward to working with his neighbors.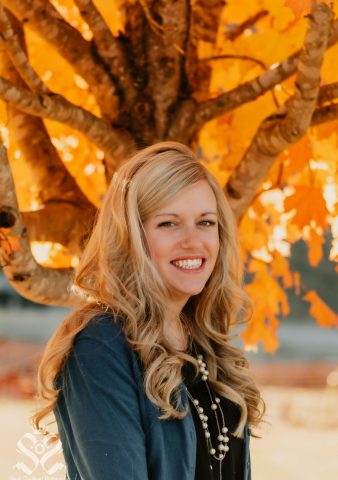 Brandi Wilson, FNP
Brandi Wilson is a board certified Nurse Practitioner who specialized in family practice. Initially, she received her Bachelor of Science in Nursing from East Tennessee State University 2012. After which, she worked as a certified pediatric nurse at Niswonger Children's Hospital and Mission Children's Hospital. She worked with general pediatrics, pediatric ICU, pediatric hematology-oncology and NICU patients. In 2018, she graduated from ETSU with her Master's of Science in Nursing as a Family Nurse Practitioner. She is board certified by the NC Board of Nursing and the American Association of Nurse Practitioners.
Brandi grew up in Yancey County and currently lives in Burnsville with her husband, Cameron and her son Henry. She is excited be a part of HSHP and continues to be impressed at the quality of care provided. She enjoys seeing all ages, but has a special interest in pediatric healthcare. Her personal interests include her faith, spending quality time with family and friends, and gardening.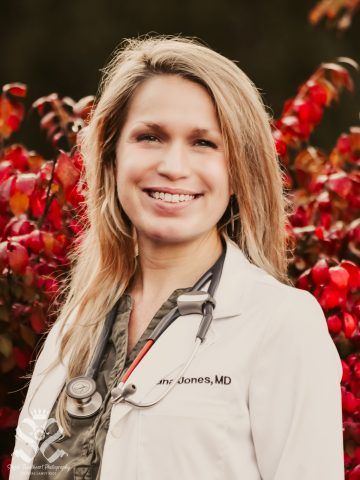 Dr. Dana Jones, MD
Dr. Dana Jones is originally from northwestern Montana.  She completed her undergraduate degree at Montana State University in Bozeman, MT.  She received her medical degree from the University of Washington in Seattle, WA and completed residency through East Tennessee State University at the Family Medicine program in Bristol, TN. She is board certified in Family Medicine.
Dr. Dana and her family enjoy all types of outdoor activities, particularly fishing in any form.  She looks forward to developing her gardening and preserving skills now that she lives in a four season climate. Dr. Dana is happy to have found a rural mountain area to call home and plans to serve the community alongside her husband Curry for many years to come.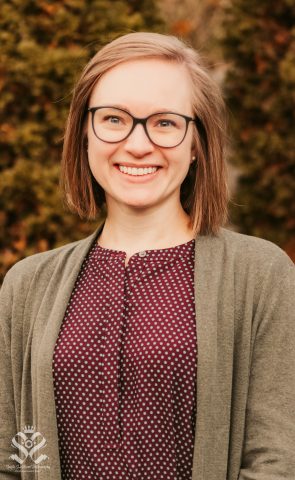 Claire Zeorlin, MD
Dr. Zeorlin grew up in East Texas but is happy to be living in the mountains of Western North Carolina, which was one of her favorite places to visit when she was growing up. She received her undergraduate degree in linguistics from the University of Oklahoma in 2011, and graduated from Texas Tech University Health Science Program with her medical degree in 2017. She completed her pediatric residency at the University of New Mexico in 2020. She is board certified in pediatrics. Dr. Zeorlin worked as a community pediatrician in Asheville prior to joining the team at HSHP. She enjoys taking care of children and adolescents of all ages, from newborn to college.
Dr. Zeorlin spends her free time exploring Western North Carolina with her husband, hiking, gardening, and reading. She is happy to be working with the families in her community.