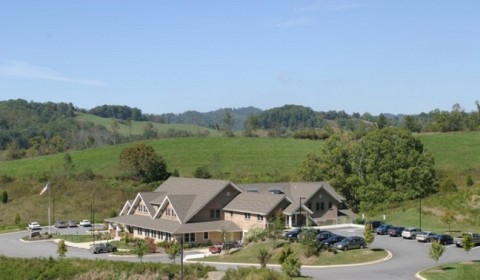 Administrative Telephone: (828) 649-9566
Administrative Fax: PLEASE NO MEDICAL RECORDS (828) 649-3786
Medical Records Fax: PLEASE NO PHARMACY FAXES (828)649-2780
Mars Hill Medical Center Pharmacy Fax: (828)689-3505
Mashburn Medical Center Pharmacy Fax: (828)649-1032
Hot Springs Medical Center Pharmacy Fax: (828)622-7446
Laurel Medical Center Pharmacy Fax: (828)656-9434
For contact information for our Health Centers, please click here.
Mailing Address:
Hot Springs Health Program, Inc.
PO Box 69
Marshall, NC 28753-0069
Physical Address:
Hot Springs Health Program, Inc.
590 Medical Park Drive
Marshall, NC 28753
Email:
Please note: Federal law prohibits us from communicating personal medical information via regular e-mail. PLEASE CALL TO MAKE AN APPOINTMENT, AND DO NOT SEND ANY HEALTH INFORMATION TO US VIA THIS OR ANY OTHER EMAIL ADDRESS!
General Information: info@hotspringshealth-nc.org
Employment: employment@hotspringshealth-nc.org
For specific Medical Center contact information click here.
Map & Directions
View Hot Springs Health Program in a larger map
Mashburn Medical Center
From Asheville:
From I-240 take I-26 / US 19-23 North toward Weaverville
From I-26 / US 19-23 take Exit 19A "Marshall" which is US 25-70 WEST. This exit will be just after you drive under an overpass, immediately after the Weaverville Exit 19B.
Drive West on US 25-70 for approximately 10 miles. The road narrows from 4 lanes, then to 3 lanes, and then to 2 lanes. Within a mile after it narrows to 2 lanes, you will cross a 2 lane bridge.
Immediately after the bridge, take the Hwy 213 ("Mars Hill / Mars Hill College") exit on the right.
At the bottom of the exit ramp is a stop sign. After you stop, drive straight across Hwy 213 and up Medical Park Drive which will take you to the Mashburn Medical Center.
Drive up the hill and bear left at the fork. You will see the building on the left.